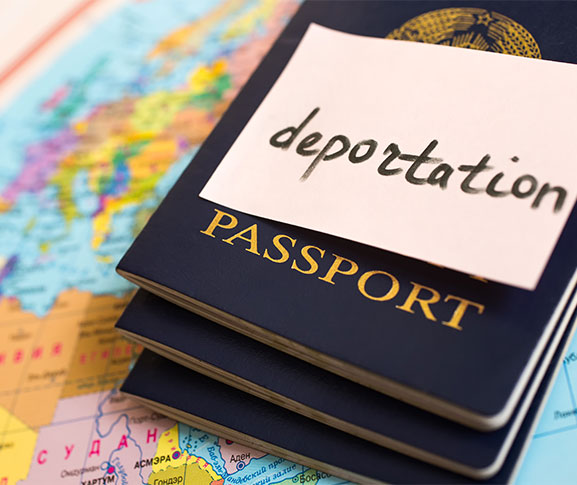 Deportation/Removal Defense
Hall Law Deportation Defense Attorneys
Deportation "removal" from the United States can be very scary for many people living here. The immigration lawyers here at Hall Law Office, P.A. For many the consequences of removal are generally long-lasting and severe. This means it is up to you and your family to choose an immigration lawyer who will vigorously advocate on your behalf.
The immigration lawyers here at Hall Law Office, P.A. knows the stress caused by the fear of deportation. Our team is prepared to vigorously defend against removal by filing any and all relevant applications for relief.
Deportation Proceedings start when you receive a "Notice to Appear"
Did you receive a deportation notice? Call (786) 878-3626 or contact Hall Law Office, P.A. online for a free 15 minute consultation.
Common Defenses to Deportation
Deportation/removal proceedings may be initiated against many foreign nationals for numerous reasons ranging from technical violations of the immigration laws, such as illegal entries and visa overstays, to more serious grounds such as immigration fraud, alien smuggling, and criminal history grounds. In fact, removal may include extended or even permanent separation from family, friends, or employment in the US. For many, it may also include returning to a country where the person may face persecution or harm.
If you receive a Notice to Appear, it does not mean you'll be automatically removed from the U.S. In many cases, you may be able to successfully defend yourself against deportation.