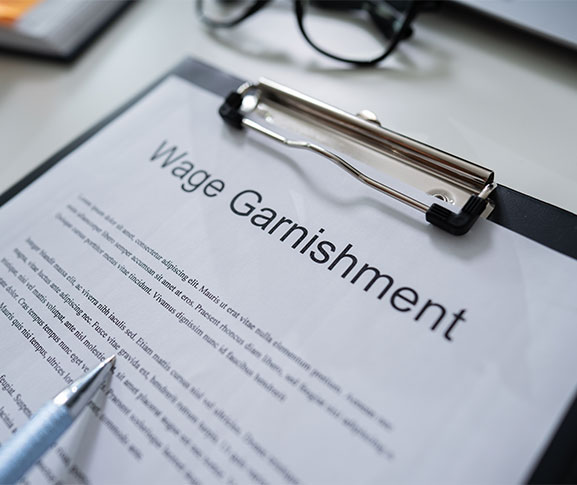 Wage or Bank Garnishment?
Garnishment Relief
Our office can help defend your wages or bank account from garnishment.
Creditors who prove they have a valid judgment can garnish your bank account or your wages. This can put you in a financial bind, and they can do so without notifying you! This can result in your bank account being frozen, or up to 25% of your wages withheld until the judgment is satisfied (EVERY PAYCHECK). It may be surprising, but these practices are both common and legal.
Thankfully, there are legal defenses and steps that can be taken to prevent this from happening. Florida's consumer protection laws can help defend against these action, but you must respond timely. Our team has been successful in getting wage or bank garnishments dissolved, and will fight to have your funds released and your income no longer garnished.